Replacement O-Ring 2nd Generation POE ICS Systems
AF-ORING45
Regular price

Sale price

$8.30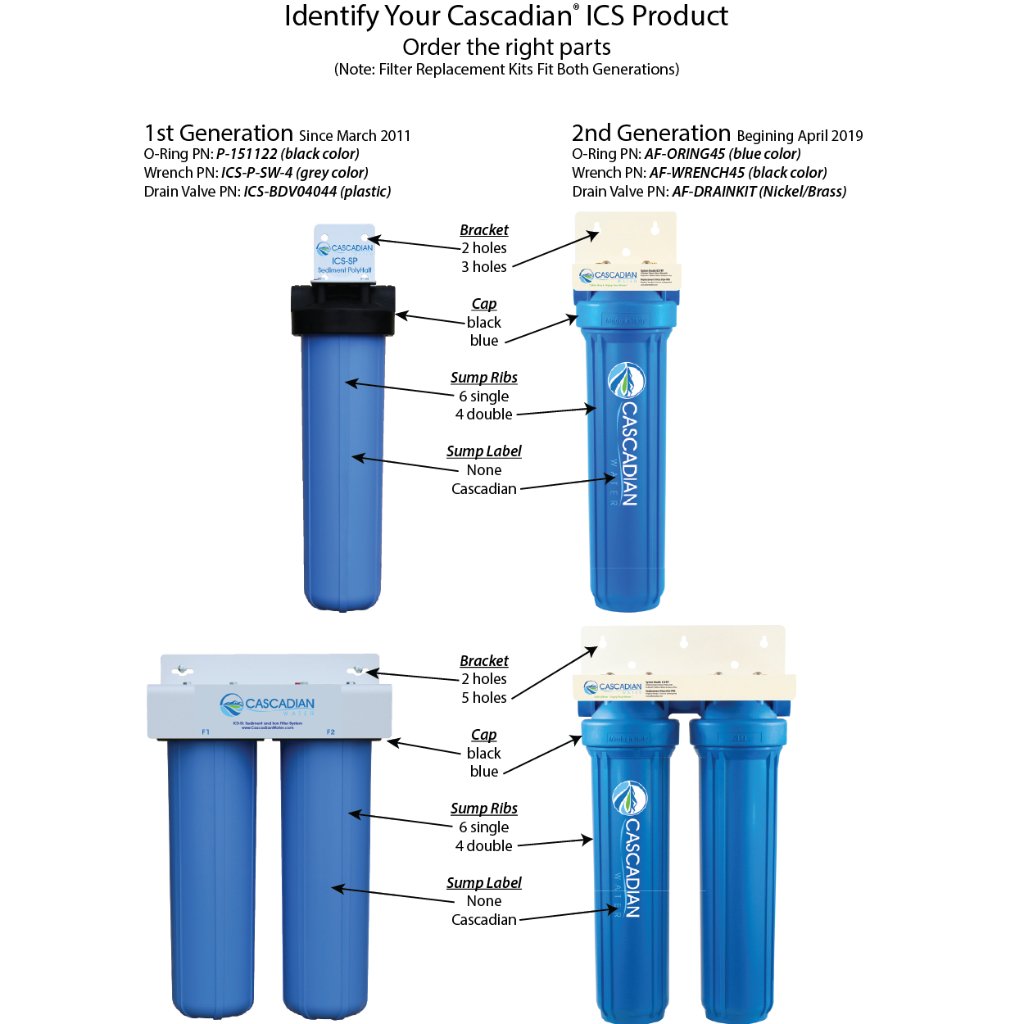 Details
Replacement O-Ring 2nd Generation POE Systems
NOTE: The AF-ORing45  O-Ring fits 2nd generation Whole House ICS systems sold from April 2019.
This O-Ring is BLUE COLORED and will not fit 1st generation treatment systems with a BLACK COLORED O-Ring.
If you need a replacement O-Ring for your 1st generation treatment system To purchase the 1st generation black colored O-ring you need PN: P-151122.
Replacement filter housing O-Ring for 2nd Generation ICS Water Treatment Systems including;

ICS-H
ICS-P
ICS-PH
ICS-SP
ICS-S5
ICS-SI
ICS-SIP
ICS-ST
ICS-STP
ICS-TO
ICS-TP
Legal Everywhere

Our filters can be used where salt softeners are banned

Easy Maintenance

Change filters once or more per year

60 Day Guarantee

Return it, not questions asked
Rely on our expertise to deliver the simplest water treatment
– Cascadian Water has served the needs of our community for nearly 30 years