ICS-SIP PolyHalt® Water Softener with Sediment/Iron Filter
ICS-SIP
Regular price

Sale price

$1,134.10
Treatment Included

S, Sediment I, Iron P, PolyHalt
Suitable For
Connection
Filter Size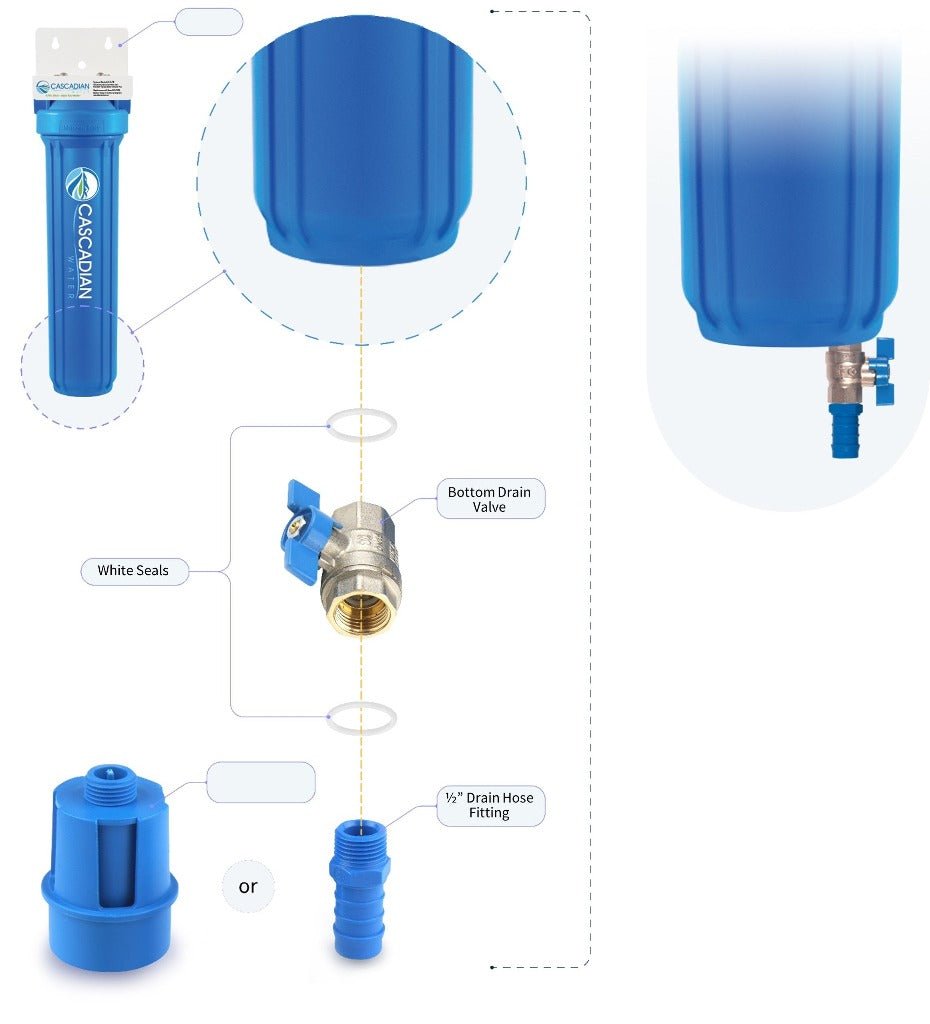 Product Details
The ICS-SIP system filters sediment, Iron and softens
Uses the ICS-SIPK replacement kit
The ICS-SIP does this for you:
Solves your water problems effectively and efficiently
Pays for itself by saving you time, money and work
Simplifies your life while making your water and home more enjoyable

Frees you up - do more of what you enjoy more often 
Highlights:
Three high performance treatments - one small wall mounted system.
It is a very efficient 3 stage high flow cartridge based treatment system is designed to remove sediment, iron and manganese and soften and condition all the water for every use in your whole home or business. It is an excellent choice for well water. 
First treatment is a multimicron depth sediment filter to protect and clarify
Second treatment is an iron and manganese filter to stop orange/red and brown/black stains
Third treatment is PolyHalt® salt free softener and water conditioner
Legal Everywhere

Our filters can be used where salt softeners are banned

Easy Maintenance

Change filters once or more per year

60 Day Guarantee

Return it, no questions asked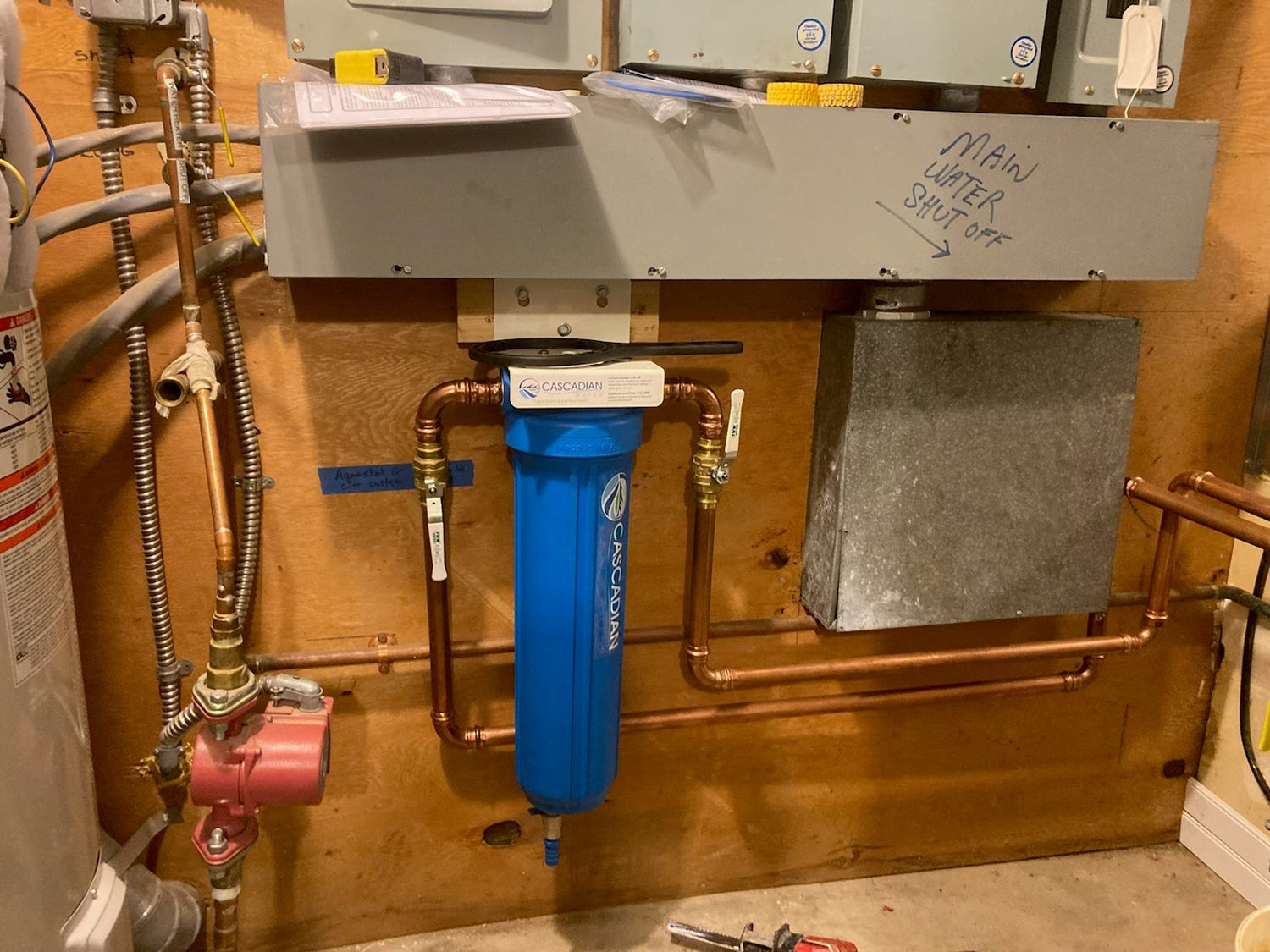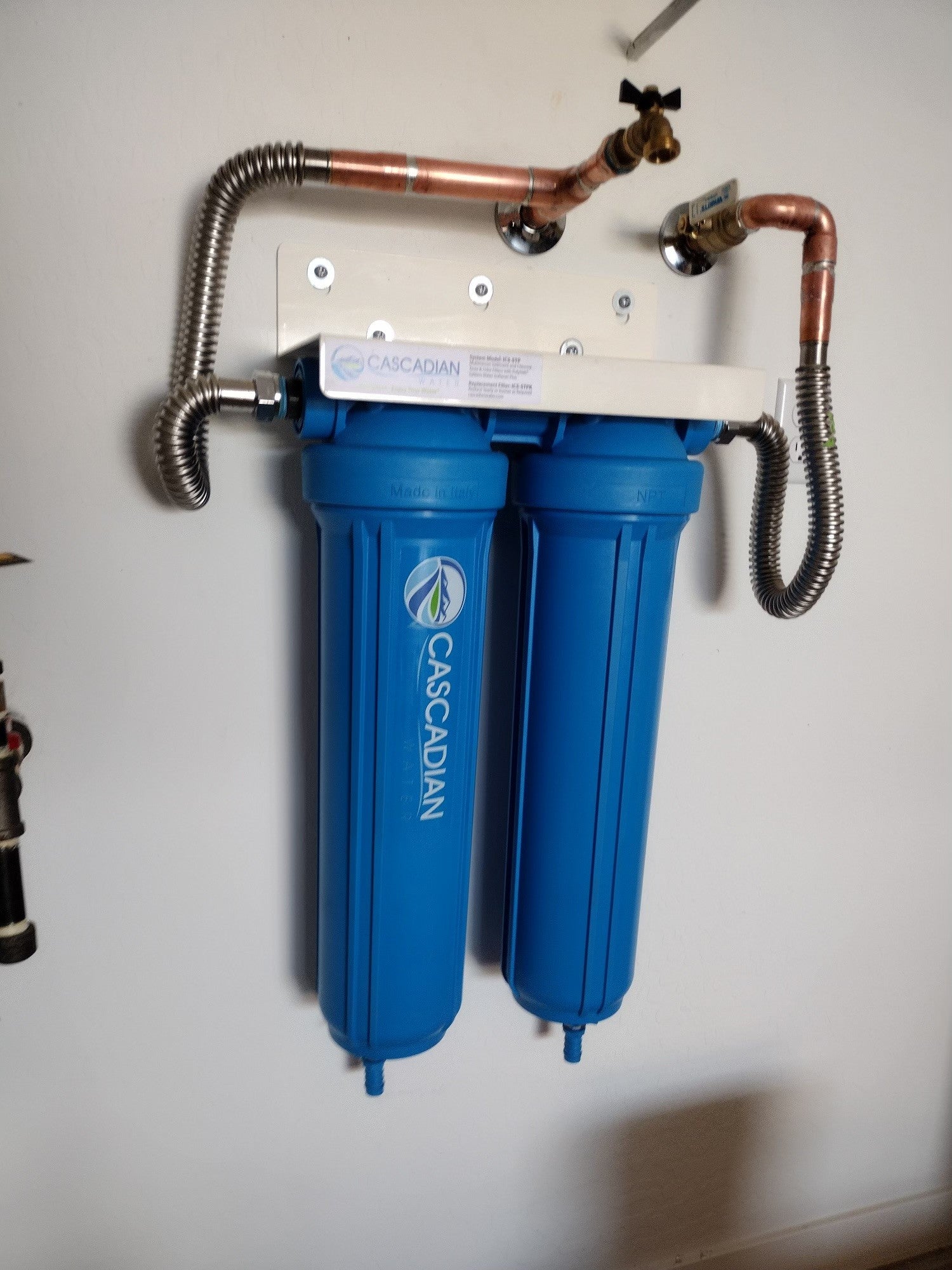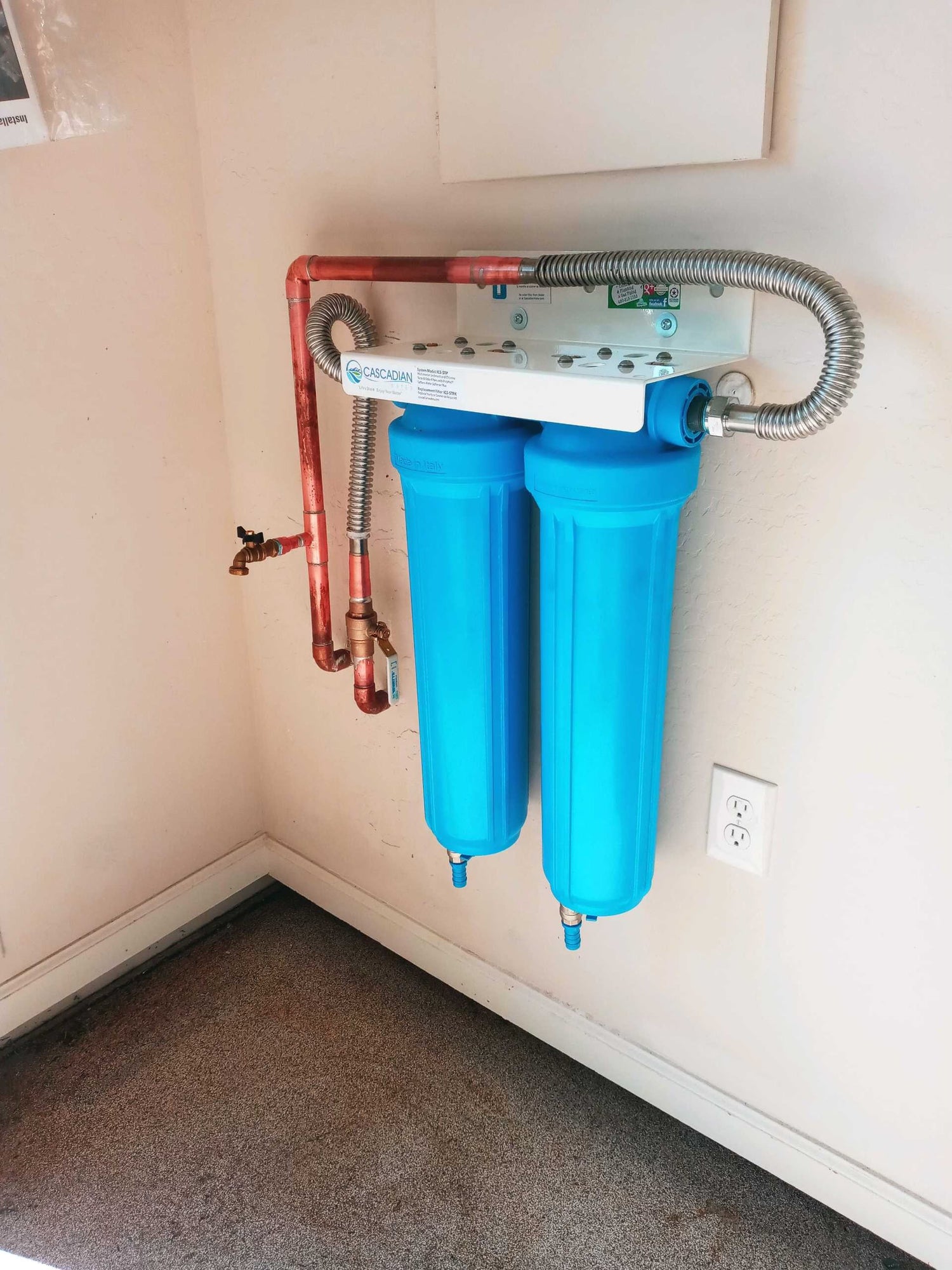 Small Size Means Flexible Install
Don't sacrifice precious garage space. The whole house filters from Cascadian are much smaller, and take up no floor space.
Learn about install options
FAQs
Where does ICS go in my Home?

Where it can fit, and where it can easily get access to your home's water source. This is typically a garage, crawlspace, or even a closet. If you have questions a plumber would be able to help you find the best spot. During maintenance you'll need to fit a bucket and have enough space to turn the sump wrench which comes with your system.
How often do I replace the filters?

Most people replace their filters once per year, or sooner if they start seeing issues with their water again. Learn about water issues here
What is the return policy?

If you are unsatisfied within 60 days of purchase, return the housing and we'll refund your purchase no questions asked.
How fast do you ship?

We typically ship same business day if the order is placed before 2 pm PST using UPS ground.
Filter Subscriptions

Purchase your first replacement filters after a year with your system and select the subscription option to save time and 10% off.

Filter Subscription

Product Specification

Each product has specific capabilities and unfortunately can't treat every type of water. Find details on the specification.

Specifications

Manual and Instructions

Find a printable manual for this product or installation instructions

manual pdf
It's important to note that products featuring PolyHalt® - identifiable by a 'P' in the part number - may be damaged by contaminants such as hydrogen sulfide or tannins. To ensure optimal performance of PolyHalt®, these contaminants must be adequately removed from the water.
Our ICS-H product offers a suitable option for pretreatment for hydrogen sulfide. Utilizing ICS-H will aid in eliminating these harmful substances, thereby preserving the efficiency and extending the lifespan of your PolyHalt® products. Always remember to pre-treat your water with ICS-H when necessary to ensure the best performance and durability of your PolyHalt® system.
The filters really do the job. Pricy, but worth it.
Hello Cascadian Water Filter Folks,
I've been a customer for quite awhile- since the present system was installed, after my old system finally gave out- it had no filter such as the ones that are now in place. My property was part of an old farm where the owner didn't really understand what clean water can look like. I now keep an eye on the water in the toilet tanks and clean them out well after I change the filters. My well is rather "shallow", so a certain amount of iron bearing clay is expected.
The only thing I need help with is the changing the filters- they're quite heavy, even after I've drained the water.
Sorry, I have no camera to take any photos.
Hello, K. Bender! We're delighted to hear from a long-time customer like you! It's rewarding to know that our ICS-SIPK system is transforming your well water, clay and all, into clean and healthy water. We hear you on the heavy filters, and we'd be more than happy to offer some assistance or provide tips on making the process easier. Please feel free to reach out to us anytime. And no need for photos - your words paint a vivid enough picture for us. Thanks for sticking with us!
Exceptionally good water filters for high Iron and Manganese concentrations
Our water comes from a community well whose water has high levels of iron and manganese. As the photos demonstrate, the ICS-SIPK pair does a great job keeping those elements to a minimum in our house and bodies !!
Hi Rick, The pictures are worth a thousand words, they really tell the story about how well the ICS-SIP performs at iron and manganese reduction. Thanks for the awesome review and enjoy your water!
The perfect answer to hard water coupled with high iron content
Our water has two problems. It is hard and leaves a white residue and it is also high in iron which, if not delt with, begins leaving a red stain. The ICS-SIPK combination of filters take care of both nicely. The iron filter showed improvement almost immediately. The PolyHalt filter took a bit longer to show results but that is because it takes longer for the deposits in the water lines to clear. After a few weeks the results became evident. Our water tastes great and the white build-up and the red iron residue are not a problem. Changing the filters annually is an easy procedure and after the first time to learn the ropes is a matter of only about 20 minutes to accomplish. We are very pleased with the results.
Hi James, Thank you so very much for the detailed review of your ICS-SIP treatment system.