ICS-H Household Rotten Egg Smell and Sulfur Water Filter
ICS-H
Regular price

Sale price

$790.90
Treatment Included
Suitable For
Connection
Filter Size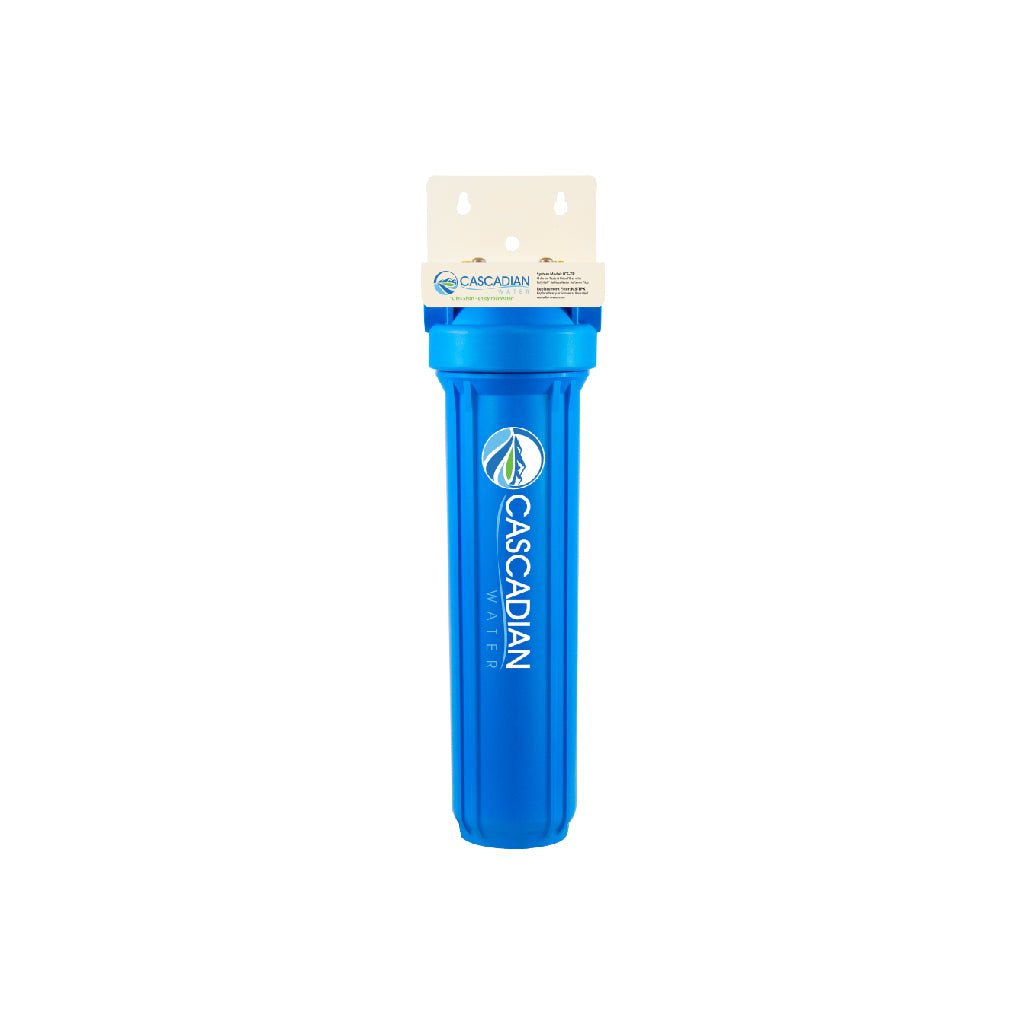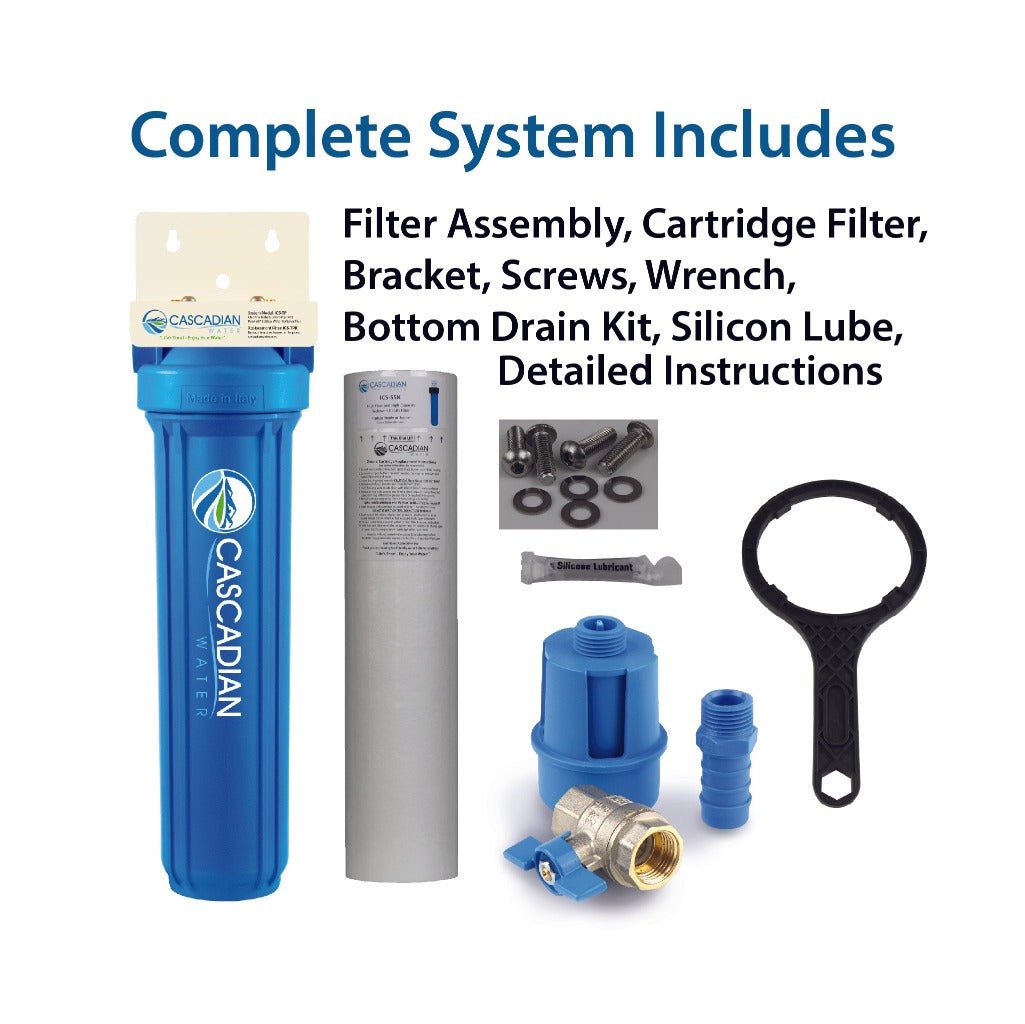 Product Details
Ever turned on your faucet and recoiled at the strong scent of sulphur? Are you tired of your hot water smelling like rotten eggs? Enter the ICS-H system from Cascadian Water – a solution tailor-made to banish sulphur dioxide odors from your water.
Transform your Water Experience
Our ICS-H system is more than just a water filter. It offers a complete solution for your water-related issues. With high-performance hydrogen sulfide treatment, this cartridge-based system is designed to deliver quality water for every use at home or in your business. It works wonders on well water, reducing and often completely eliminating foul-smelling hydrogen sulfide odors​1​.
Compact and Eco-friendly
The ICS-H system is compact, making it a space-saver. You won't have to sacrifice precious garage or closet space for its installation. Moreover, its eco-friendly design ensures zero water waste, making it an excellent choice for the environmentally conscious homeowner​1​.
Easy Maintenance and Guaranteed Satisfaction
Maintenance is as simple as changing filters once or more per year. With an easy access point to your home's water source, replacing filters is a breeze. But that's not all. We're so confident in the ICS-H that we offer a 60-day guarantee. If you're not satisfied, simply return it within 60 days of purchase for a full refund, no questions asked​1​.
Customer Testimonials
Don't just take our word for it. Hear from our satisfied customers. One of them noted that after installing the ICS-H, the sulphur smell and taste were completely neutralized. Another installer commented on the system's flawless performance, appreciating its efficiency in removing sulphur odors​1​.
Isn't it time you enjoyed clean, odor-free water? With the Cascadian ICS-H system, you can transform your water experience. Don't delay. Invest in an ICS-H system today and say goodbye to rotten egg smell in your water.
Legal Everywhere

Our filters can be used where salt softeners are banned

Easy Maintenance

Change filters once or more per year

60 Day Guarantee

Return it, no questions asked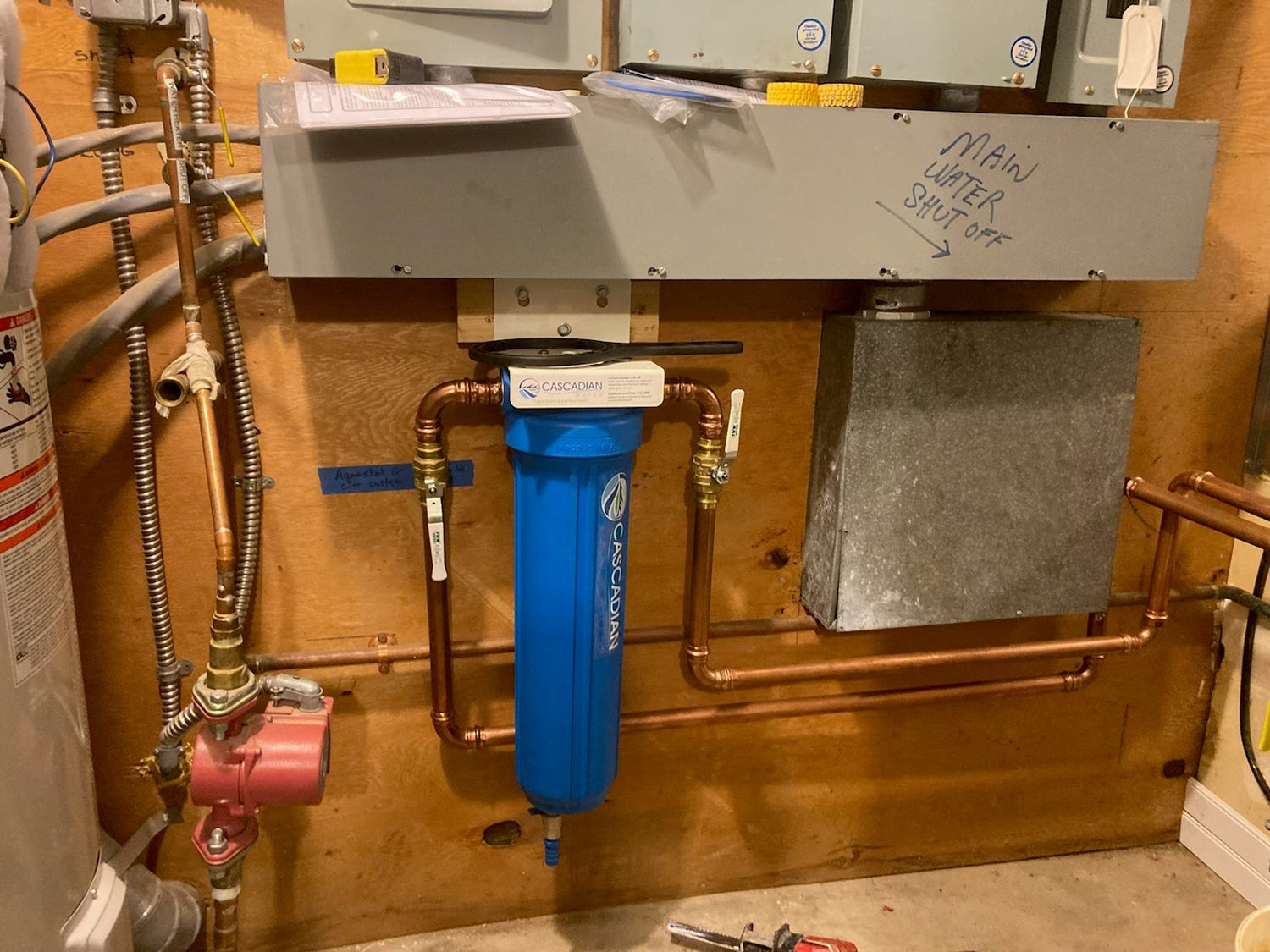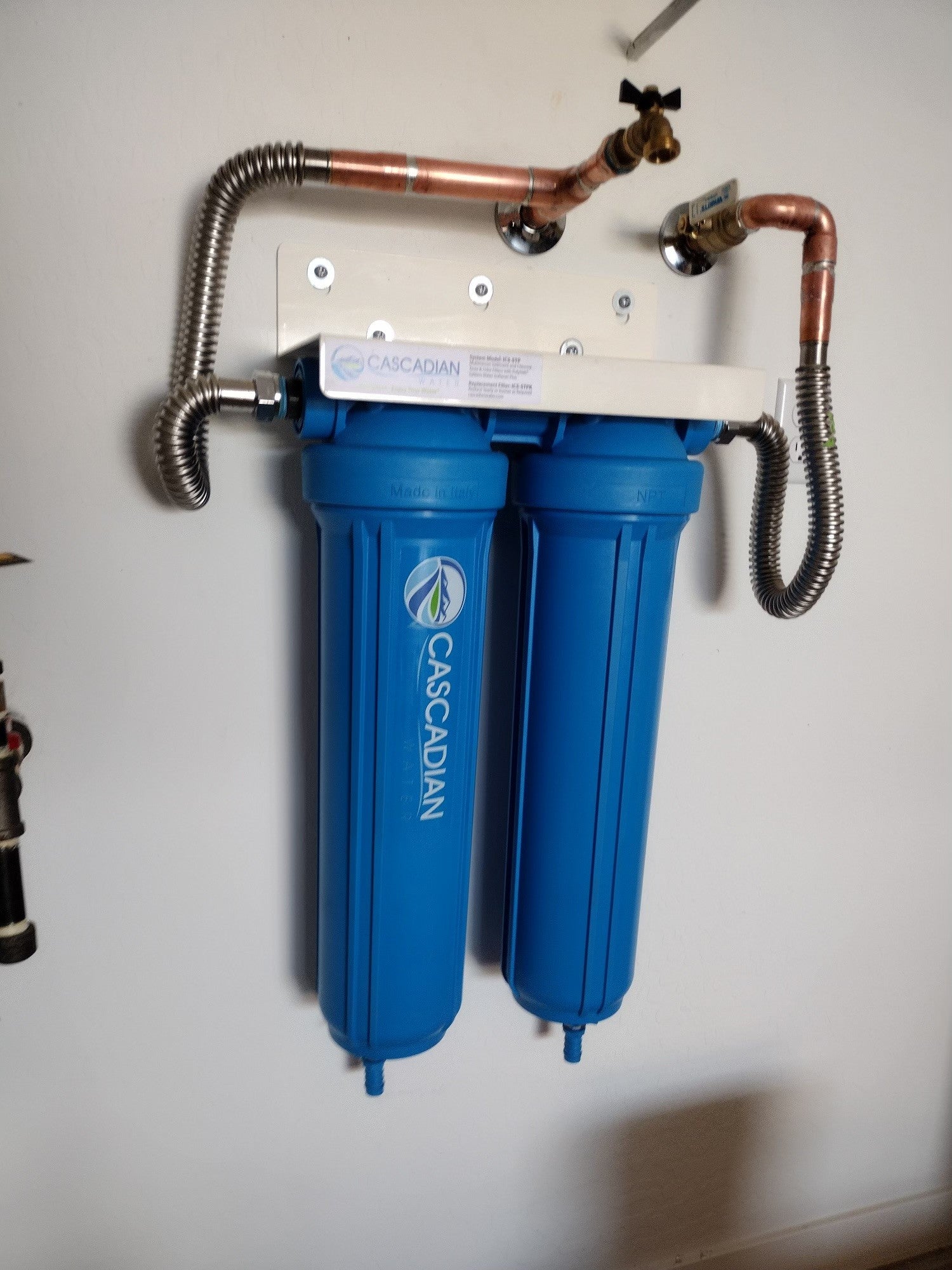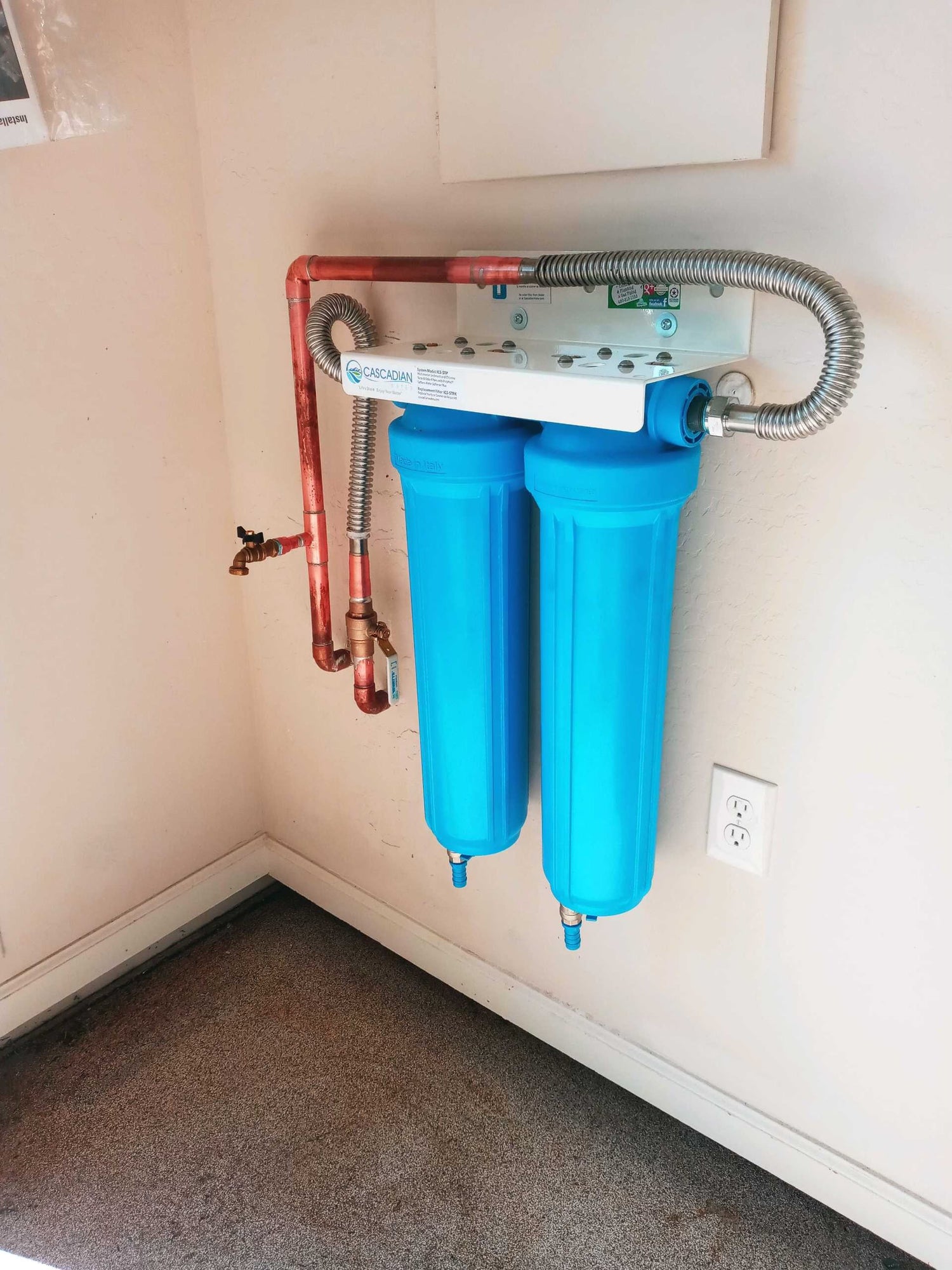 Small Size Means Flexible Install
Don't sacrifice precious garage space. The whole house filters from Cascadian are much smaller, and take up no floor space.
Learn about install options
FAQs
Where does ICS go in my Home?

Where it can fit, and where it can easily get access to your home's water source. This is typically a garage, crawlspace, or even a closet. If you have questions a plumber would be able to help you find the best spot. During maintenance you'll need to fit a bucket and have enough space to turn the sump wrench which comes with your system.
How often do I replace the filters?

Most people replace their filters once per year, or sooner if they start seeing issues with their water again. Learn about water issues here
What is the return policy?

If you are unsatisfied within 60 days of purchase, return the housing and we'll refund your purchase no questions asked.
How fast do you ship?

We typically ship same business day if the order is placed before 2 pm PST using UPS ground.
Filter Subscriptions

Purchase your first replacement filters after a year with your system and select the subscription option to save time and 10% off.

Filter Subscription

Product Specification

Each product has specific capabilities and unfortunately can't treat every type of water. Find details on the specification.

Specifications

Manual and Instructions

Find a printable manual for this product or installation instructions

manual pdf
It's important to note that products featuring PolyHalt® - identifiable by a 'P' in the part number - may be damaged by contaminants such as hydrogen sulfide or tannins. To ensure optimal performance of PolyHalt®, these contaminants must be adequately removed from the water.
Our ICS-H product offers a suitable option for pretreatment for hydrogen sulfide. Utilizing ICS-H will aid in eliminating these harmful substances, thereby preserving the efficiency and extending the lifespan of your PolyHalt® products. Always remember to pre-treat your water with ICS-H when necessary to ensure the best performance and durability of your PolyHalt® system.
It works flawlessly
We installed our first ICS H2s filter. We put it behind a Nitro System that was randomly allowing H2s by. It works flawlessly. Thanks for the new ICS systems. We bought all 4 for our inventory.
The sulphur smell and taste was completely neutralized by the filter
We have had wonderful feed back from our customers. We installed one where the sulphur smell and taste was completely neutralized by the filter. It was so bad the odor could be detected all over the home when the water was ran. Right after I installed the filter I tried the water from the hose and could not taste the sulphur at all.