ICS Whole House Filter Wrench - Pre 2019
P-SW-4
Regular price

Sale price

$10.45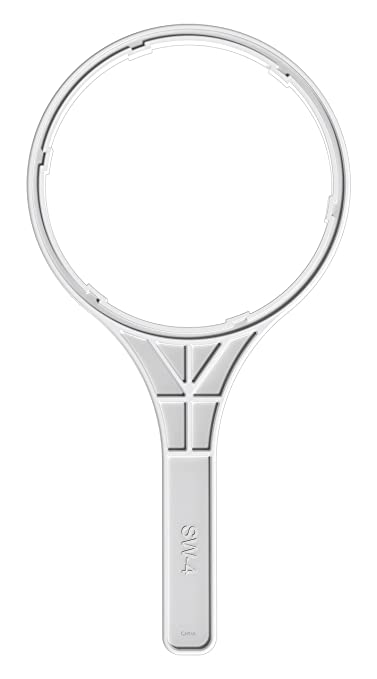 Details
Your Go-To Water Filter Wrench
Introducing the ICS Whole House Filter Wrench - Pre 2019, a quintessential tool designed to cater to your water filtration needs. Engineered with precision, this wrench is the solution to your whole house water filter maintenance.
Effortless Filter Changes
Forget the struggle of hard-to-open filter housings. Our water filter wrench offers smooth operation, turning the daunting task of filter changes into a breeze. No more strains or sprains - just simple, effortless filter swaps.
Boost Your Water Quality
How does our filter housing wrench contribute to better water? By enabling regular filter changes, it ensures your water stays fresh and clean, free of unwanted particles. Enhance the lifespan of your water filter system, and taste the difference in every drop.
Frequent Questions Addressed
Does this wrench fit all whole house water filters? This wrench is specially designed for ICS Whole House Filters manufactured before 2019. Always ensure compatibility before purchase.
Can I use it for other filter systems? While primarily designed for whole house water filters, it may fit other systems. Please check the system specifications for fit details.
Why Choose the ICS Whole House Filter Wrench - Pre 2019?
Unmatched Ease: Simplify your filter changes with our user-friendly design.
Durability: Crafted from sturdy material, it guarantees long-term performance.
Perfect Fit: Designed for ICS Whole House Filters, it offers a snug fit for effective operation.
Take Action Today
Don't compromise on your water's quality. Take the first step towards effortless filter maintenance with the ICS Whole House Filter Wrench - Pre 2019. Add it to your cart today, and experience the ease and efficiency it brings to your water filtration system.
Legal Everywhere

Our filters can be used where salt softeners are banned

Easy Maintenance

Change filters once or more per year

60 Day Guarantee

Return it, not questions asked
Rely on our expertise to deliver the simplest water treatment
– Cascadian Water has served the needs of our community for nearly 30 years